Teach Computer Science and Coding with VEXcode VR
VEXcode VR is an easy to use platform that allows you to code a virtual robot using either Block-based coding environment powered by Scratch Blocks, or a custom developed Text-based Python interface. 
VR is based on VEXcode, the same programming environment used for VEX 123, GO, IQ and V5 robots.  STEM learning can continue while at home for students, teachers and mentors with no access to their VEX robots.
Three Ways to Code in VEXcode VR
1. Blocks: Block-based coding powered by Scratch Blocks
2. Blocks + Text: See Python code generated in real time while coding in Blocks with the Code Viewer
3. Text: Text-based coding with Python directly in your browser
No software installations required. VEXcode VR works in all major desktop and tablet browsers.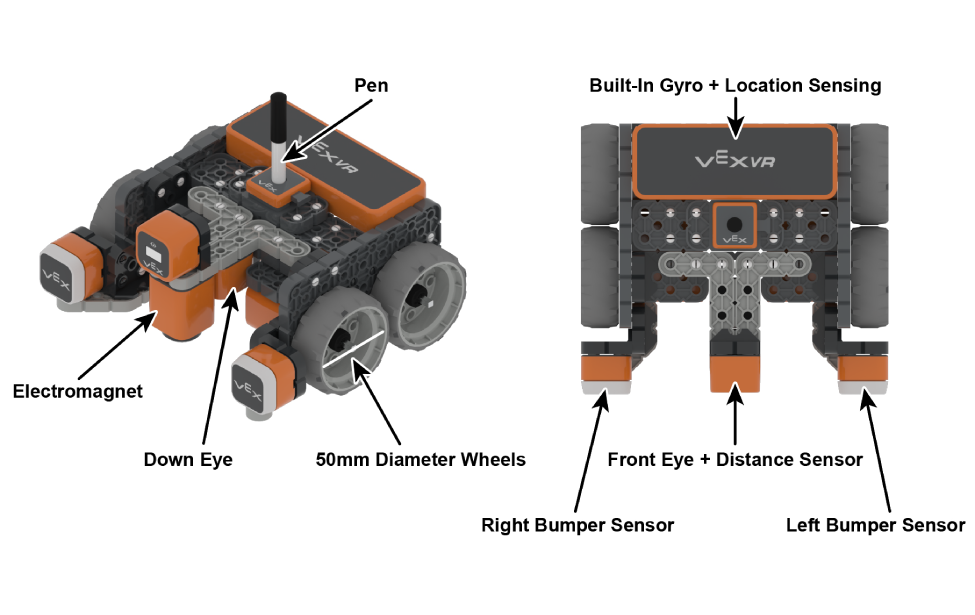 These robots are pre-built. Use drivetrains to navigate. Use sensors to help solve mazes. Use pen features on the art canvas to code a creative drawing. Use the new electromagnet to interact with game objects in challenges.
Choose from different virtual 3D playgrounds to take advantage of the virtual robot's features. Control your point of view as the robot runs your code. Playgrounds include a grid world, an art canvas, and a walled maze.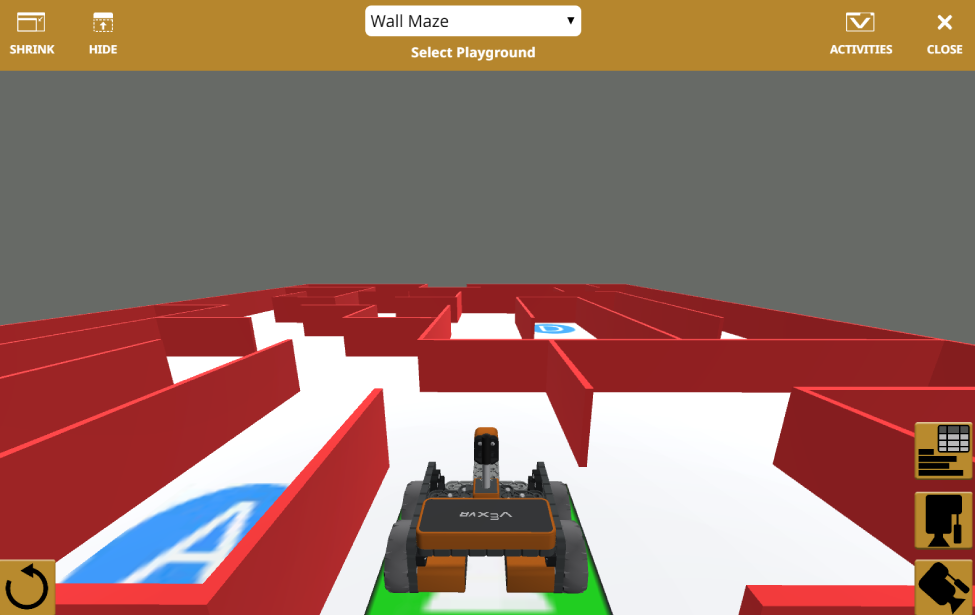 VEX offers various activities that are easy to follow and implement. 
VEX Has the STEM Solution for All Ages