Hands-on engineering limited only by imagination
The VEX V5 system harnesses the excitement of building robots to immerse students in STEM concepts as well as familiarising them with using basic tools.
VEX V5 robots are constructed using steel or aluminium structural parts which are assembled using nuts and bolts. The mechanical parts such as gears and sprockets are manufactured from engineering-grade plastics such as acetal and nylon.
Ages 14+
Book your free VEX V5 demonstration with nooby.tech
Career and Technical Education is critical to the workforce of the future. Give students the head start they need to succeed.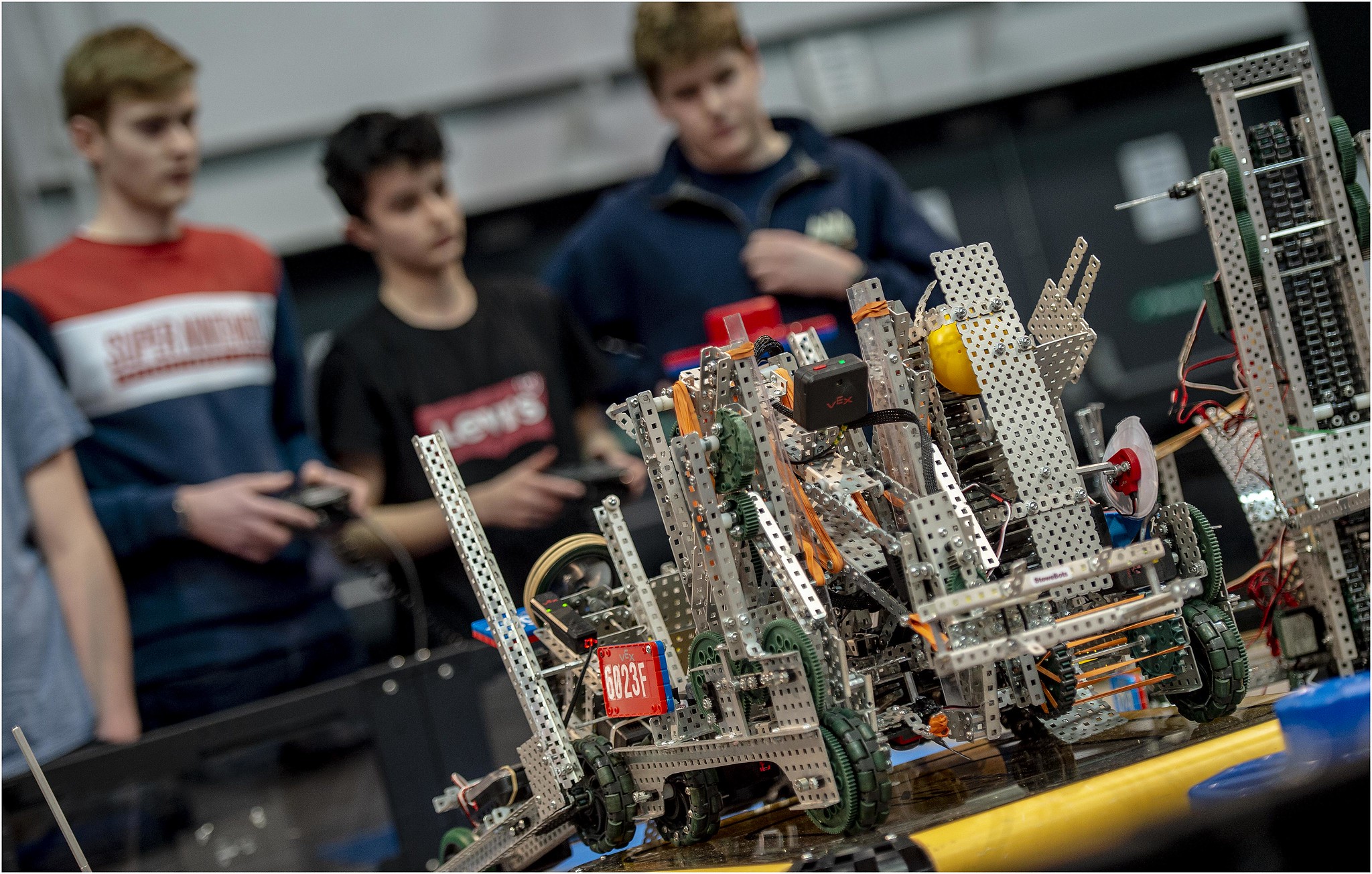 VEX Robotics Competitions ignite the competitive spirit! Every year, a new VEX game is introduced for extracurricular STEM learning.
VEX Competitions bring STEM skills to life by tasking teams of students with designing and building a robot to play against other teams in a game-based engineering challenge. Classroom STEM concepts are put to the test as students learn lifelong skills in teamwork, leadership, communications, and more.
VEXcode is a coding environment for students of all ages and levels. VEXcode is consistent across Blocks and Text, across VEX 123, GO, IQ and V5.
VEXcode is supported on Chromebook, Windows, Mac, iPadOS and Android Tablets
VEXcode's Block-based interface is the perfect platform for those new to coding. Students use a simple drag and drop interface to create functioning projects.
VEXcode Blocks are availalbe in English, French, German and Dutch
Once students are ready to transition from Block-based coding to Text-based coding, VEXcode built-in tools are ready to help. With the Code Viewer, students can see in real-time the C++ or Python code generated by each block added to their project. 
VEXcode Pro's interface provides students with authentic programming experience as they become more experienced programmers. Students will use the same tools and programming languages that professionals use every day allowing them to develop coding skills and acquire workforce readiness. 
VEX Has the STEM Solution for All Ages