Robotics camps at nooby.tech
From the 2nd to the 5th of November, we organised for the very first time a robotics camp at nooby.tech. Eleven kids ages 9 to 11 participated, discovered robotics and had lots fun. They've built and coded robots and put them to the test in small challenges.  
DAY 1 
Our young engineers were very busy and had no time to be bored!
To start each team had to design and present their own flag.  Then we built a basic robot with VEX IQ robotics kit. The morning ended with a short driving session. 
In the afternoon, the kids learned how to code their robot with Scratch Blocks.
And the day ended with an intense and super fun robotic football match!
DAY 2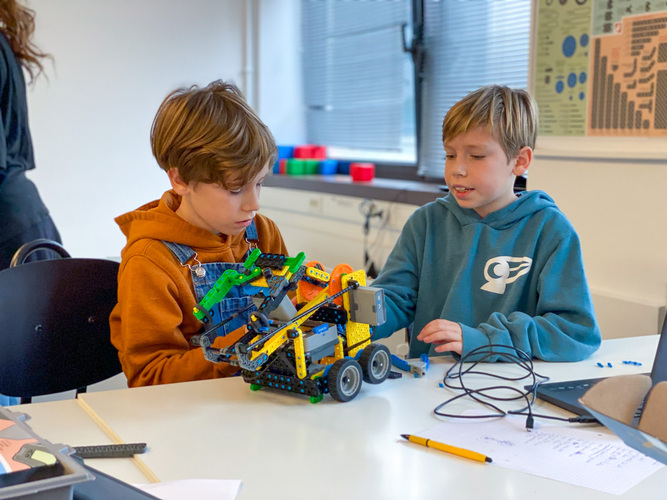 The next day our campers added a robotic arm and a gripper to their robot and have learned some theory on gears and mechanics.  We have put the robots to the test in a fun challenge in which robots were competing to move as many cubes as possible from one side of the field to another.  
In the afternoon, our apprentice engineers worked on coding autonomous movements of a robot arm and a gripper.  
DAY 3  
Our little engineers completed a few challenges on autonomous driving.  The robots had to move cans and deposit them in a 'storage' area.  Then we've added color sensor and coded a robot to sort out cubes ! 
DAY 4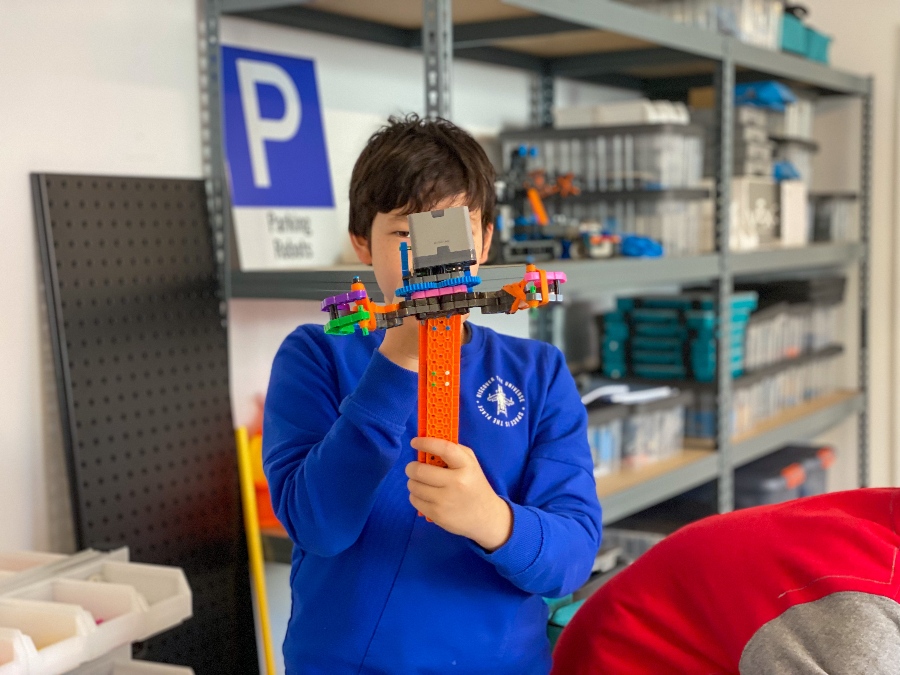 It's already the end of our robotics camp! On the last day, the coaches offered three different activities to the children and everyone could choose the one they liked the most:
- Building a real robotic arm with the help of an instruction booklet 
- Building a robot based on a given model 
- Coding challenge 
The aim of these activities was to allow the children to work on "engineering process" (analysing, testing and implementing). These activities pushed the kids to find a solution when they encountered a problem and not to get frustrated when something did not work the first time round. 
In the afternoon, each team was able to present the project they had worked on during the day.  
___________________________
We would like to thank all our little engineers and our robotics coaches for their energy and good spirits which made this week incredible!  
See you soon for new robotics adventures!